Alexandra Spring, The Guardian, December 11 2014
David Lynch at GOMA
Between Blue Velvet and Mulholland Drive, David Lynch's on screen work is instantly identifiable. In 2015, the breadth of his artistic practice will be showcased at Brisbane's Gallery for Modern Art. Rarely seen paintings, drawings, lithographs and photographs will go on display alongside a complete retrospective of his film, video and television work. The artist himself flies into Brisbane in March to open the exhibition and host exclusive events.
David Lynch: Between Two Worlds is at GOMA, Brisbane from 14 March 2015 until 7 June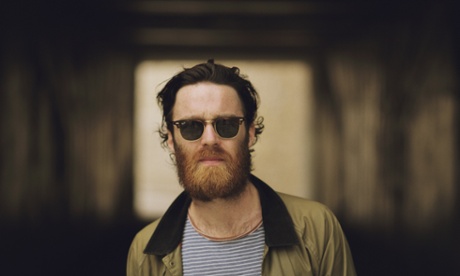 Chet Faker takes to the road for one more tour of his award-winning album Built on Glass Photograph: supplied
Chet Faker on tour
The newest muso to sport the multi-Aria award-winning tag, Chet Faker – aka Nicholas Murphy – recently announced the final tour of his breakthrough, self-produced album Built on Glass. He'll criss cross the country in February playing highlights including Talk is Cheap.
Chet Faker's Homecoming tour starts in Canberra on 11 February and finishes in Adelaide on 28 February
New talent at MTC
Frogs, war games and an unsolved murder – although not all at once. Cybec Electric is Melbourne Theatre Company's annual showcase of emerging playwriting talent and the 2015 selection sees the work of Dan Lee, Tobias Manderson-Galvin, Melissa Reeves and Michele Lee semi-staged.
Cybec Electric is at Melbourne Theatre Company from 9 to 21 February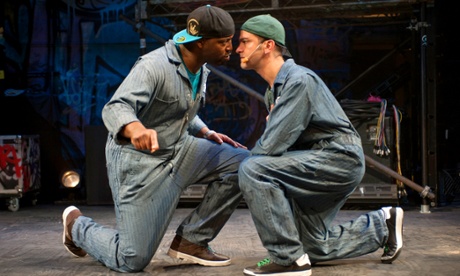 The Q Brothers bring their take on Othello to Arts Centre Melbourne Photograph: Michael Brosilow/supplied
Othello remixed
Shakespeare – ghetto MC? Why not. After reworking A Comedy of Errors, Much Ado About Nothing and Romeo and Juliet, Chicago's Q Brothers take on Othello, the classic tale of jealousy and betrayal, stripping it back and filling it with contemporary references to give it a fresh spin.
Othello: The Remix plays at the Arts Centre Melbourne from 18 to 22 February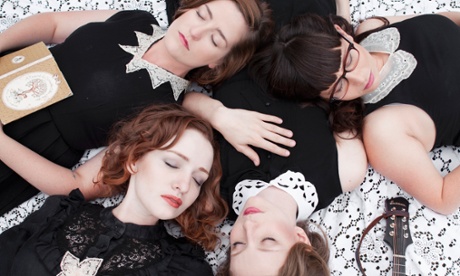 All My Exes Live in Texas play Canberra's folk festival Photograph: supplied
National folk up
Canberra: home to pollies, roundabouts and ... folk music. Organisers have just announced the first round of talent for the annual Folk festival, including Canadian carpenter-­turned-­songwriter David Francey, the Flying Emus and the intriguingly titled All Our Exes Live in Texas.
The National Folk Festival runs from 2 to 6 April at Exhibition Park, Canberra
This article originally appeared on guardian.co.uk
This article was written by Alexandra Spring from The Guardian and was legally licensed through the NewsCred publisher network.