Rachel Dixon, The Guardian, May 19, 2015
Why go now?
The self-styled food capital of Yorkshire is gearing up for its Food Lovers festival (23-24 May). This year there is a night market and a party with live music, street food and local beer. The town also has a monthly food market, an old-fashioned Saturday market and twice-weekly livestock markets. A new Game and Seafood Festival is planned for 12 September. The Made in Malton food tour takes in the artisan producers in and around Talbot Yard, while the town's traditional shops include two butchers, two greengrocers, delis and a fishmonger. The new Malton Cookery School has short courses in everything from perfect pies to marvellous macaroons.
Anything for non-foodies?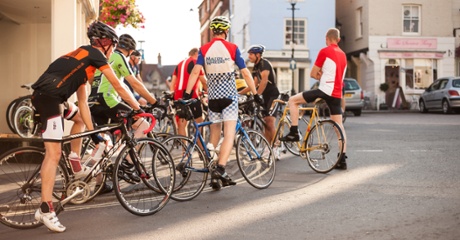 Riders gather for the Malton Festival of Cycling
Independent shops, including antiques on the Shambles and homewares on Market Street. The recently renovated Milton Rooms' programme includes plays, live music and craft fairs, and the art deco Palace cinema is family-owned. The second annual Festival of Cycling takes place on 21 June.
And what's to visit nearby?
Related: Millgate Bed and Breakfast, Masham, North Yorkshire: B&B review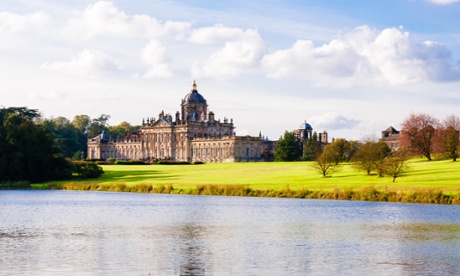 Castle Howard is a few miles from Malton. Photograph: Alamy
Malton sits between the Yorkshire Moors, Wolds and the coast. Scarborough is 25 minutes away by train, and steam locomotives chug from neighbouring Pickering to Whitby. Eden Camp, on the outskirts of Malton, is a museum in a former prisoner-of-war camp. Castle Howard (of Brideshead Revisited fame) and Kirkham Priory are each six miles away.
Where shall we go for dinner?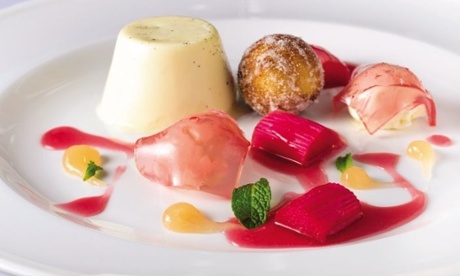 Modern British cuisine at the Talbot hotel
Malton Relish deli is open for lunch every day and holds supper clubs three times a month – the May menu includes a summer pudding with local sloe gin and Yorkshire clotted cream. The New Malton serves gastropub dishes such, as sea trout with crab butter. The restaurant at the Talbot Hotel has modern British food – such as roast halibut with lardo, fried oyster and sea cabbage.
Related: Tour de Yorkshire: riding the stage 1 route
How about a drink?
Leoni's coffee shop (16 Wheelgate) is owned by an award-winning barista. The Brass Castle brewery opens its taproom on the second Saturday of the month, with at least eight craft beers.
Anywhere to stay under £100 a night?
Burythorpe House (doubles from £75, 01653 658200, burythorpehouse.co.uk) is a boutique hotel five miles from Malton. Nearby Habton House Farm (doubles from £90, 01653 669707, habtonhouse.co.uk) has three elegant rooms. The Wentworth Arms (doubles from £60, 01653 692618, wentwortharmsmalton.co.uk) in Old Malton is a more basic coaching inn.
Do I need a car?
It might be handy, unless you splash out on one of the pricier hotels in town. However, there are good rail links: direct trains on the Manchester to Scarborough line, and connections in York from London. Visit maltonyorkshire.co.uk for more information.
This article originally appeared on guardian.co.uk
This article was written by Rachel Dixon from The Guardian and was legally licensed through the NewsCred publisher network.
https://images3.newscred.com/cD1jMDY5MGZkNDEwNjM3N2E4YTlmZGUxZDNjODcxZGVhMSZnPTFiZDc5ZjY4OGYxNzA4MTczNjM1ZDY0ZjFiYjFhY2Rl