Alexandra Spring, The Guardian, March 11, 2015 
Classic contemporary
Finding previously unseen works by well-known contemporary Australian artists would be a challenge for anyone, but Edmund Capon has succeeded with this new show at Hazelhurst regional art gallery. By combing through the gallery's collections, Capon has selected works by Sidney Nolan, Charles Blackman, John Olsen, Howard Arkley and Aida Tomescu to tell an unforgettable story of Australian modernism.
The triumph of modernism in the art of Australia, Hazelhurst regional art gallery, 28 March to 24 May
Pacific dreaming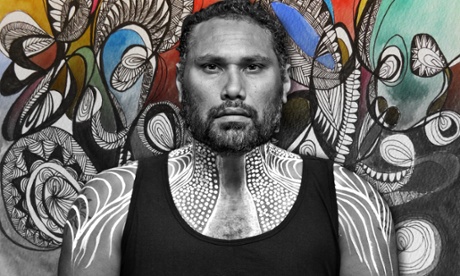 The diversity of Pacific art is showcased at the Contemporary Pacific Art Festival.
From bling weaving and hula fitness classes to aerial circus and photography, the diversity of Pacific art is showcased in the third Contemporary Pacific arts festival. Community day (11 April) looks to be a particular highlight with a free concert, fashion parade, live art workshops, artist talks and a marketplace along with plenty of delicious Pacific food.
Contemporary Pacific Arts Festival, Footscray Community Arts Center, 1 April to 4 May
Band on the run
British India's Wrong Direction
The boys from British India are back on the road, with their fifth album Nothing Touches Me. Accompanied by Adelaide punkster pals, the Grenardiers, and Perth four-piece Tired Lion, the band will be ripping up a steady stream of regional venues with tunes like Wrong Direction and the unforgettable I Can Make you Love Me.
British India at The Gap View Hotel in Alice Springs, Northern Territory on 16 April, then touring nationwide
Dinner party from hell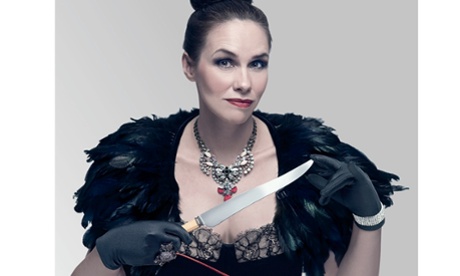 Tasma Walton will play a crazed hostess in Black Swan's Dinner. Photograph: Robert Frith Acorn/supplied
Lobsters, a self-help book and a crazed hostess – what could possibly go wrong? Kate Cherry directs Tasma Walton in Moira Buffini's acclaimed black comedy, Dinner, which sees a sex-bomb newsreader, an artist and a scientist all trying to stomach the primordial soup and the apocalypse of lobster main course.
Dinner, Black Swan State theatre, Perth, 14 to 29 March
Songs in symphony
Josh Pyke's Leeward Side
Josh Pyke gets to fulfil a long held dream when 10 emerging composers adapt his songs like Middle of the Hill and Leeward Side for the Sydney Symphony Orchestra. "I believe songs are there to be experimented with, and that any version is just that, a version amongst many. My recorded versions of the songs are only moments in time, and I'm hoping the emerging composers will bring their own moments," Pyke said.
Josh Pyke and the Sydney Symphony Orchestra, Sydney Opera House, 29 and 30 April
This article originally appeared on guardian.co.uk
This article was written by Alexandra Spring from The Guardian and was legally licensed through the NewsCred publisher network.